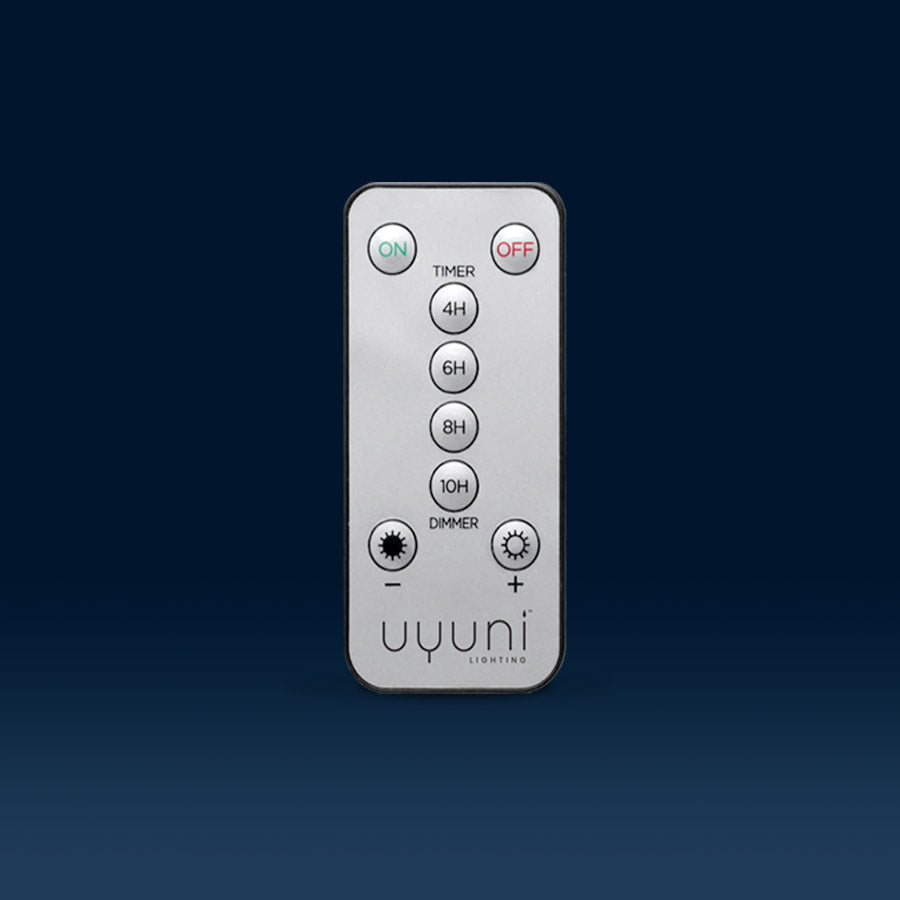 Luxe Furniture & Homewares
Standard Remote Control For LUX Collection Flameless Candles
or make 4 interest-free payments of $6.24 AUD fortnightly with
More info
Set the ambience in your home at the touch of a button with this remote control for our LUX Signature Collection Flameless Candles. Allowing you to remotely turn on/off, dim or brighten the light, or take advantage of the additional 4, 6, 8 or 10 hour timer functions. 
This listing is for 1 x remote control. This control can only be used with the LUX Signature Collection Flameless Candles.
The remote is sold separately on purpose, as you only need one remote control to turn on and off multiple candles. Be sure to read the instruction sheet that is included with the remote control, as the options are quite extensive. When first turned on, the candles will always default to the median level of brightness which is at 60% power.
x1 CR2025 Battery Included
This remote comes with a new captive screw design, which ensures that the battery cannot be removed unless unscrewed, so it meets the new Australian Government guidelines.