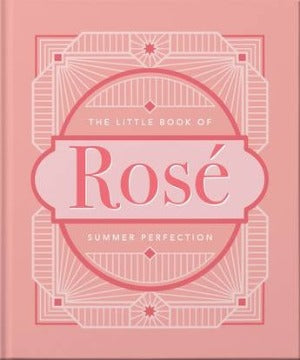 Luxe Furniture & Homewares
Little Book of Rose - Summer Perfection
or make 4 interest-free payments of $7.50 AUD fortnightly with
More info
Anything is possible with sunshine and a glass of rose.
Pale and delicate or robust and ruby red, rose has fuelled a revolution in the drinking world. Take a dip into this fact-filled book and discover the fascinating history of the pink drink, along with truly informative details on the winemaking process, types of grapes, growing regions of the world and the best ways to select and serve your rose.
Celebrate the halcyon days of summer all year round with 20 cocktail recipes and a variety of food pairings. Amuse yourself with entertaining quotations and sayings that capture the love of rose.
Explore fun facts, stats and trivia. There is something here for everyone, whether you prefer your Provence dry and sparkling or you're a brose who loves frose.
Dimensions:  4.7 x 1.1 x 5.7 inches