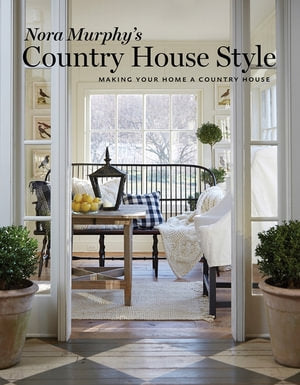 Luxe Furniture & Homewares
Country House Style Book By Nora Murphy
or make 4 interest-free payments of $15.00 AUD fortnightly with
More info
This beautiful hardcover book is ideal to add a touch of designer style to your coffee table or library.
Nora Murphy has turned her passion for country house style and its embodiment - her own home in Newtown, Connecticut - into a multimedia juggernaut. Her blog, website, e-magazine, strong presence on social media, and increasing visibility in print media and on TV have earned her a devoted following all over the country. Now she has distilled the essence of her knowledge about country house style and how to achieve it in this irresistible volume.
The first part of the book lays out the universal elements of the style; the second reveals how she has incorporated these elements into her own home; and the third shows how the elements of this comfortable, comforting, easy aesthetic and approach to life can be applied in different ways and in different locations to striking, individual effect. Five homes, each of which expresses a unique take on the style, are featured. Part primer, part wish book, Nora Murphy's Country House Style is all inspiration.
Dimensions: H: 31.1cm x W: 24.3cm x D: 2.4cm